All of our products are rigorously field tested and we proudly guarantee against defects in materials and craftsmanship.
Ratings & Reviews
Customer Reviews
Write a Review
Ask a Question
03/06/2020
Gordon H.
France
Harness
Thefastenersareverydifficulttooperate
03/05/2020
MJ S.
United States
WORKS EXTREMELY WELL
RUFFWEAR is very easy to deal with. My new 10# 6 m.o. MinPin rescue has grown into the XS with the straps cinched all the way up. In rainy NE, she wears a double fleece under & a raincoat over & spends most of her day actively chasing or being chased by her 1.5 y.o. 30# Poodle brother. This is my 3rd WebMaster on my 3rd dog. I couldn't manage my pack without them.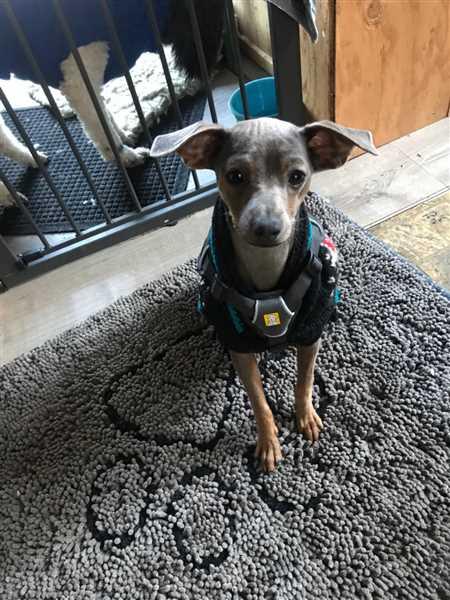 03/02/2020
Elisa T.
United States
Exactly what we needed
We have been doing a lot more hiking that involves climbing up and down rocks since we moved, so we needed a harness that we could securely, and comfortably, lift or lower our pups. This harness has fulfilled that above expectation. Compared to their old harnesses, you can tell that this supports their bodies much better. Their back ends don't drop down, so they don't feel the need to catch themselves, resulting in their being much more relaxed.
03/01/2020
Suzanne B.
United States
03/01/2020
Tiffany T.
United States
Perfect for Everyday Walks
This is a well-made, quality harness. I got it to replace another harness that my dog has managed to wear out (not Ruffwear), and while it was a bit pricey, I feel it is worth the cost. It was easy to adjust to fit him well and he seems more comfortable in it than the last one. I'm sure it will last him a long time, because it appears to be just as good of quality as the Approach Pack I purchased from Ruffwear seven years ago (which is showing only minor wear and is reserved for our weekly 5+ mile hikes). I only wish it came in orange to match his older pack, but the blue does look great on him.